POSTPARTUM MEMBERSHIP
GESTATIONAL DIABETES RECIPE E-BOOK + MINI COURSE
This recipe e-book provides inspiring and nourishing recipes to support Mama's diagnosed with Gestational Diabetes Mellitus. You'll also receive access to our GDM mini-course!
Our GDM mini-course will provide education on how to manage Gestational Diabetes from a Naturopathic perspective including supplementation advice. Each video is bite-sized, easy to digest and works alongside your current GDM treatment plan provided by your GP or nutritionist.
Hosted by Degree Qualified Naturopath Alana and created to feel like a "1 on 1 consult" with your very own Naturopath.
WHAT'S INCLUDED:
Risk factors associated with GDM

When and how GDM is diagnosed

Gestational Diabetes Handout

Management strategies from a Naturopathic perspective

Supplements to take that may be beneficial

Understand what to eat for GDM

How to build a balanced meal for GDM
WHY THIS COURSE?
THIS COURSE IS PERFECT FOR YOU IF:
If you at high risk of developing GDM or you have just been diagnosed with GDM.
You want to know what supplements you can take to help manage your GDM.
You want to understand how to manage your blood glucose levels from a naturopathic perspective.
You want confidence in the kitchen with eating for GDM.
You want to join a community of likeminded Mum's on their motherhood journey.
Hosted by Degree Qualified Naturopath Alana and created to feel like a "1 on 1 consult" with your very own Naturopath! Sign up for instant access to 12 months of self-paced learning.
Want more?
Shop our full Pregnancy Nutrition Pack
here

VIDEO MODULES &
HANDOUTS

DESIGNED IN
AUSTRALIA

NUTRITION & SUPPLEMENT
TIPS FOR GDM

INSTANT ACCESS TO
NATUROPATH SUPPORT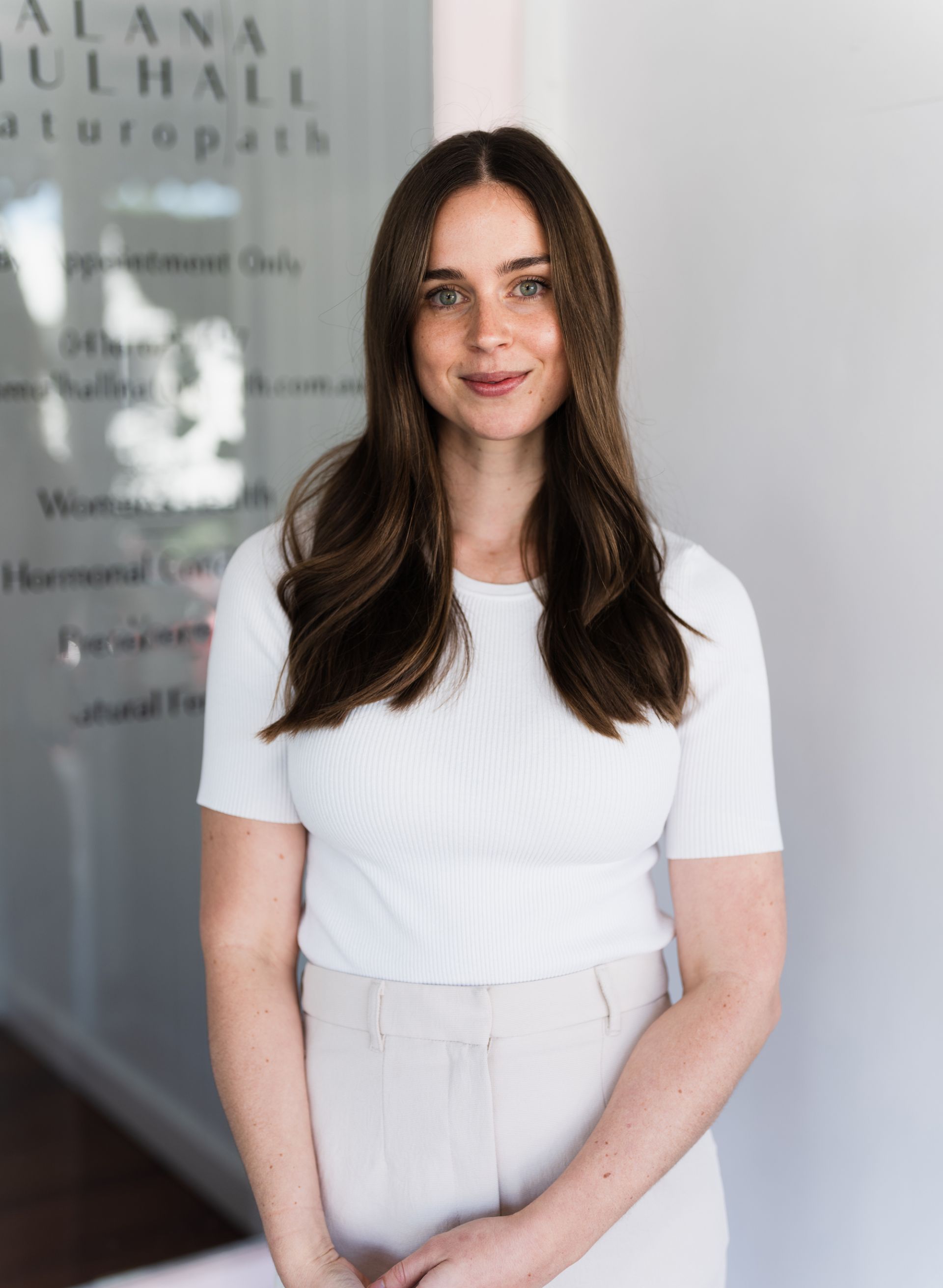 MEET YOUR NATUROPATH, ALANA
Hello, I'm Alana. I am a degree qualified naturopath who specialises in women's health. For those who are new to the term, Naturopathy is a model of natural medicine taking a holistic approach to your health. My clinical experience has shown me that many women do not have the support they need throughout their pregnancy or postpartum.
In clinic, I support many women throughout their pregnancy and postpartum period to ensure they are meeting the nutrition requirements they need to nourish their bodies in simple and effective ways. In the lead up to birth I use simple pathology testing to identify certain foods and nutrients that will be required and set up a respective post birth plan for the new mum. I have found that when my clients follow their post birth plan there are much lower incidences of postpartum depletion and an easier transition into motherhood occurs.


My mission is to share all of the knowledge that I have from my degree, clinical experience and personal experience with all mothers and mothers-to-be, and ensure they have easy access to the support that they deserve.

Naturopath Designed, Pregnancy Safe Recipes
PREGNANCY FRIENDLY RECIPE LIBRARY